Join our next Connects events
We're delighted that President Peter Good and his team have pulled together an evening of tremendous fellowship at the inaugural virtual Burns Supper.
We will have all of the normal ceremony of this wonderful evening, supported by our most Scottish of members. Hear piping, recitals and more as we relive the times of Rabbie Burns.
A Burns Supper is on offer to members and includes Cullen Skink, Haggis, Neeps and Tatties, Cheese and a single malt whisky. The meals will be pre-prepared and delivered directly to your doors to warm up on the evening.
The meal including the whisky will be £24 per head (although because of the high costs of transportation, the meals will be sold and delivered as meals for two at £48 per head).
Jonathan Agnew and Geoff Miller have had fantastic cricket careers and are famous and loved faces of the cricketing world.
I know both will share great tales and answer questions in our normal 41 Club Connects style and we're so looking forward to you joining us for this very special evening.
Valentines Chinese New Year Cookalong
Join us as we celebrate a Chinese New Year and Valentines day with a very special live cookalong.
The event has a special box where you order the marinades and oils and you add these to your food ingredients and where £5 from each box is being donated to Leukaemia Care. We will also hear from them about the great work they do as the cookalong progresses.
The Zoom events have a maximum capacity of 300 people. The event will also be broadcast live on the 41 Club Members Forum Facebook Group, so if the numbers are reached, you can view the meeting from there.
You will need to be a member of that group and it is recommended that you join that group early to avoid disappointment.
View our Special Talks again
Moon Gazer Ales - coming soon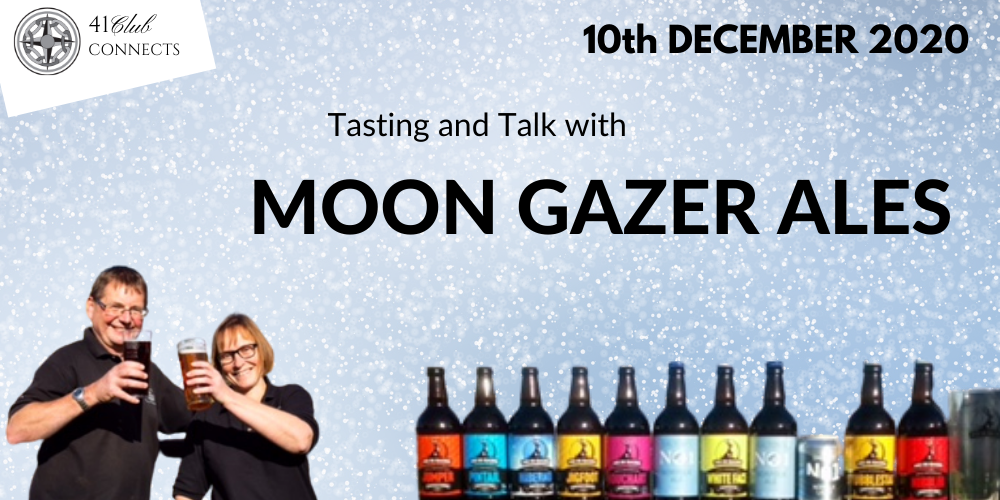 Carols with Peter & Iori - coming soon
Mark Wood - Intrepid Explorer
Sally Kettle - Atlantic Adventurer
An Evening with 45 Gin and Friends
The Jaguar Land Rover Classic Tour